A Quick Guide to Google My Business
From the Providers of Best SEO Services in Bangalore
Are you struggling with managing your presence across the various platforms of Google? Google My Business has the answer!
Now you can manage all the information about your business as it appears on Google Maps to Google+ and Google Search - all in one place! Think that'd be useful for you?
We are Immortal Dreamz - providers of the best SEO services in Bangalore. And we've put together a guide to Google My Business, just for you.
Read on.
What exactly is Google My Business?
A fully optimized business listing service for small businesses, My Business comes as a boon to those local businesses that want to be found on Google's various platforms, such as Google Search, Google Maps, and more.
What's exciting is, with My Business, you can handle it all from one location - the comprehensive Google My Business Dashboard.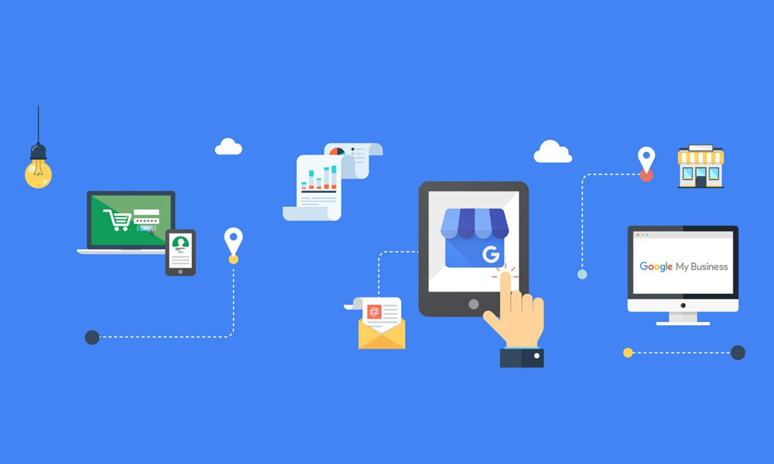 The Different Sections Demystified
Google My Business has various sections to it. Here's a closer look at each of them:
• Business Info Editor
This section allows you to update all the information related to your business as it appears on Search, Google+ and Maps directly from here. You can also have a look at how your business appears on these various platforms from here.
• Insights
The Insights section allows you to view information on Engagement, Audience, and Visibility. Engagement can be viewed based on a number of criteria and the Audience sub-section too is broken down into various segments/views.
• Reviews
This section shows you reviews of your business and the related analytics on Google as well as elsewhere on the web. You can also respond to these reviews right from the dashboard.
• YouTube
See the engagement achieved through your YouTube channel or head directly to your channel from here, if needed.
Getting Started: As Easy as 1,2,3!
Visit the Google My Business page and click on the highly visible 'Get on Google' button to sign in.
This will take you to Google Maps, where you need to type a search phrase into the box on the top left to allow Google to return matching businesses.
Now select your business from the list that appears, and you're all set to get started!
Benefits Galore: What's In It For You
Intended primarily for businesses that serve customers locally, Google My Business has a deluge of benefits for this segment. Here are the top few:
Right up there among the benefits of using Google My Business is the fact that your business will show up in a tidy, organized profile box for your potential customers to view and get all the information they need in a jiffy!
Changing your business location or any other details major or minor? No problem! Just update it on Google My Business and it'll reflect on all Google assets automatically.
Be visible on Google Maps. This is incredibly powerful for local businesses.
Google My Business doubles up as a local SEO tool. Could you ask for more?
All in all, what Google My Business does for you is allow you to advertise your local business on the world's biggest search engine. And the best part? It's absolutely free!
Looking for the best digital marketing agency in Bangalore? Immortal Dreamz Solutions Pvt. Ltd. offers complete digital marketing services that bring you the best results.