Future of AI – Where Will AI Be 1 Year from Now?
Artificial Intelligence (AI) as we all know, has manage to grab the limelight in the conversations of millennials. What façade it will unfold in the upcoming future intrigues us all. With the passage of each moment the only thing that ceases to stop evolving is technology. Be it facial credit cards or emphatic computing, know about it all; take a breath and keep reading.
Analytics assisted betting
Betting, one of the oldest professions of humankind is all set to get a facelift. Be it in casinos or private, intelligent analytics is all set to guide you to a win. Based on the data, AI will be able to come up with its own predictions. Now the competition doesn't lie on your luck or intelligence but on the accuracy of the predictive analytics of AI.
Personalized news feed
We know that mundane feeling when our devices pops up with the "latest" news that we are least concerned about, the first thing in the morning. Time has come to wave goodbye to this everyday blue with personalized media and news feed. This although might be a thing already in use but it is all set to assume heightened precision in the near future.
Gone will be the days wherein hours would be spent on selecting playlists to brighten up the mood. Just step out of the house and plug in. Your favorite tunes will be there to serve you.
Biometrics upgrade
The word biometrics instantly reminds us of security gates and thumb print scanners at offices. To ponder further, it extends to retina scan. But think about this, in the near future you, paying your bills buy just a scan of your face. Going cashless redefined in a whole new matrix. And no, this isn't a daydream of si-fi movies but is palpably on the way to become a reality. Brace yourself to replace all your credit cards and driver's license with facial biometrics. Welcome a secure and safe future!
IOT for all
How much we love the notion of IOT transforming our life style, the question of affordability bursts our futuristic- home-bubble. But some wishes do get fulfilled. AI is all set to become fully integrated into our daily life and at highly affordable prices.
Anonymous vehicles are already being deployed on the road. That moment is not far when you can just step into your car and relax behind the driving wheels. It's not a movie running, that's how your life is going to be.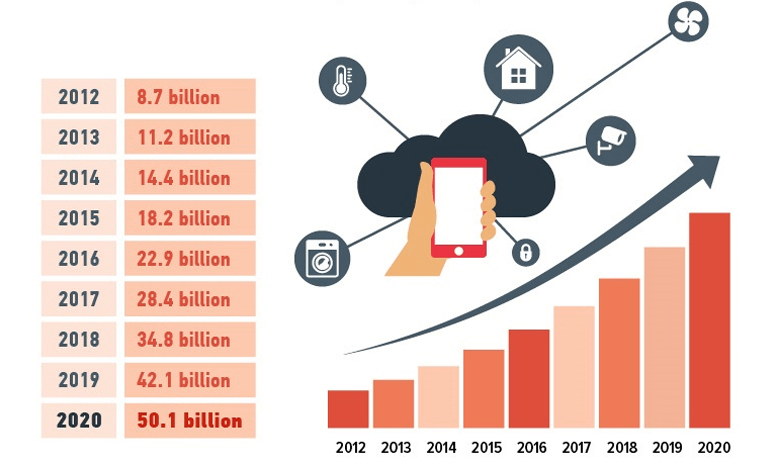 Augmented reality (AR) and virtual reality shall give a new dimension to customer experience. Before buying, walk in your dream house and know how it shall feel to live there with all your senses. AR it is!
Good news for the food lovers too. Get past online ordering and its hassle of bookings and cancellations. Leave that on your smart phones. It's smarter now, thank IOT.
If you love cooking but hate chopping, cheer up. Arriving soon is your AI enabled assistant to do your loathsome chores. Not just the road, get used to robots in your kitchen and house. After all, they are getting better at performing complex human activities.
A common specter in clinics
AI will perpetuate so deep in the medical and clinical system that it won't be an element of awe anymore. Diagnostic medical facilities is the sector that shall adopt this technology the most. Know it from the expert,-
"In 2018, we'll begin the adoption of a technology that may truly transform the way providers work, and the way patients experience healthcare, on a global scale." – Mark Michalski, executive director, Massachusetts General Hospital and Brigham and Women's Center for Clinical Data Science.
Although it may sound familiar, but AI shall integrate fully automated defense and counter attack strategies soon in matters of national security. NSA has already implement semi -automated defense system protocols into its modules. The role of AI in Monster Mind and security programs are still not clear but one can be certain that it will bring huge changes to the cyber security technology.
Real time translation
Skype and Microsoft seem to have integrated real-time machine translation but it suffers from a heavy limit bracket. The current translation limit is just 100 languages from a list of over 7000 that we speak. Be it international corporations or the military or just "US", language will be a barrier no longer. So keep the dialogues flowing.
Mechanical lawyers
Imagine having a lawyer who wins the case for you with your minimal involvement. AI comes without fatigue or emotional judgments. If used correctly, AI has the potential to provide adequate legal defense services to the millions who are deprived of one each day. AI truly can society at fundamental levels, just depends on how we use this powerful tool.
Few of the Applications of Artificial Intelligence
1. SIRI
Apple's Siri is a friendly and interactive voice automated application. It helps an individual in getting information, finding directions, sending messages, setting reminders, booking reservations in restaurants and more.
2. ALEXA
Amazon's popular personal assistant Alexa has voice interaction, plays music, and provides news, information and more. This also converts our homes into smart homes with the power of voice recognition.
3. TESLA
Self-driven car by Google called Tesla stands as one of the best outcome of AI technology for its self-driving features and predictive capabilities.
Conclusion
AI is a technological blessing that can lead humanity towards immense progress. Let's all keep a keen eye on the turn it takes one year from now.