Advanced techniques for SEO in 2018 (Do you want to stay ahead in competition?)
Do you want to drive the right kind of search traffic for your website in 2018?
The forecast for SEO in 2018 looks very promising with few major changes coming up.
Believe me, SEO will not just be keywords, content, backlinks. Search engines like Google have scaled up their crawlers which will be ranking sites based on the quality.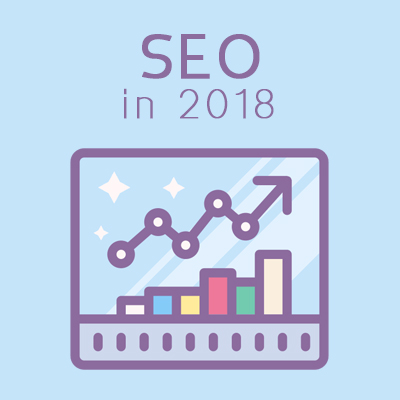 Google being one of the major search engines, as an SEO analyst you need to closely monitor on the various factors it is looking in to rank a website.
According to Webspand SEO statistics there are 160+ billion monthly Google searches.
Let's take a recap on few of the important SEO tips in 2017 (Boosted ranking and organic traffic in 2017)
Quality Content is the most important ranking factor with SEO titles, keywords based on search history, physical location and more. Length of the content also plays a vital role.
Building good Backlinks remains the strongest SEO strategy.
SEO optimization especially, in terms of page speed and mobile responsiveness.
Blogs and articles with fresh and unique content are considered the best way to increase traffic.
Location based SEO strategy has emerged as a key factor with more searches happening in and around their location.
The strategy to be followed in 2018 would not be very different, but will definitely matter in pushing your business to rank higher in search engines.
Let's look into how to do SEO in 2018.
2018 being the age of emerging technologies like AI, IoT and the various emerging Google algorithms, SEO would be challenging, and to be in the curve you need to invest on the right kind of SEO strategy for obtaining valuable results.
Before knowing on how to do SEO in 2018, let us see how a business can benefit from SEO and what are the major factors involved in SEO?
As a business person, I would know that SEO plays a major role in ranking my website. It is all about the right keywords, content, quality backlinks, social shares and more. Putting in all my efforts I optimize my website which finally does not make a difference. Then giving up, turn to the inorganic way of doing SEO i.e. paid advertisement.
To enhance search ranking and to drive and engage the right kind of audience we need to understand what type of keywords audience is searching for in Google search, what type of content is keeping them engaged and more.
Not only this, certain other factors of a website like the authority of the site (Domain authority-DA & Page authority-PA), indexed age which refers to the original date that Google has discovered the site or its content also matter for ranking.
Here come organic SEO tips 2018 for ranking of a business
Organic SEO tips for 2018:
1. Content the show stealer
Content was, is and will be the future of SEO. Today content is not only for keywords, but information rich and detailed. Google crawlers used to crawl whole content and rank them higher if it is valuable for your target audience.
Latent Semantic Indexing known as LSI keywords and Rank Brain by Google are going to be popular in 2018.
LSI keywords are list of keywords related to your primary keyword. Google gives more authority to content where LSI keywords are added.
Suppose your content is related to 'tips on weight reduction' these are the LSI keywords we get: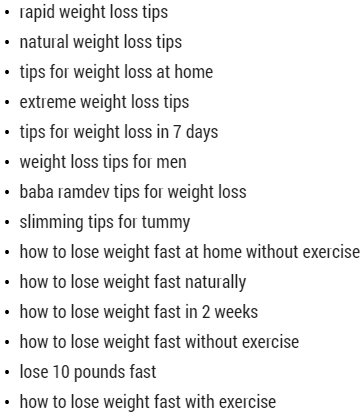 Rank Brain is an AI based search algorithm by Google which helps refine queries that Google processes. Learn more about Google Rank Brain.
2. Importance of Voice Search
Voice search like Siri, Alexa, Ok Google and Cortana are impacting highly on the search results. Let's talk some stats!
50% of all searches will be through voice by 2020" according to comscore
By 2019, the voice recognition market will be a $601 million industry, according to Skyword.
Google voice search queries in 2016 are up 35x over 2008" according to Google trends via Search Engine Watch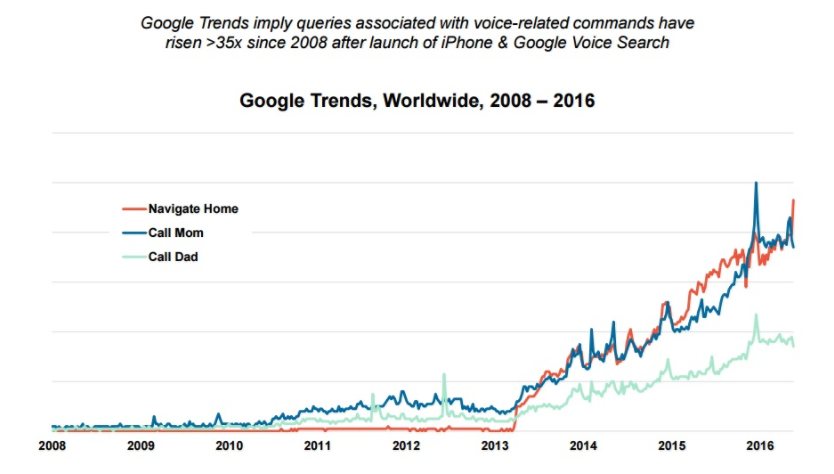 This shows for optimizing content for voice search by including long tail keywords and natural language referring to who, what, why and how for your topic.
3. Rank with Mobile-first-index
Has your website been mobile optimized? Be aware that though Google indexes desktop content, mobile content is going to be the priority one as by 2018 more searches are going to happen through mobiles.
Google drives 96% of mobile search traffic, followed by Yahoo at 2% and Bing at 1% – NetMarketShare (2017)
To be in the good books of mobile first index:
Your content should be consistent on desktop and mobile
Website on mobile should be user friendly
Make sure website is responsive.
4. Video Content for product/business
Did you know! YouTube Stats-2017
300 hours of video are uploaded to YouTube every minute!
YouTube gets over 30 million visitors per day
6 out of 10 people prefer online videos than live TV platform
45% of people watch more than an hour of Facebook or YouTube videos a week
87% of online marketers use video content.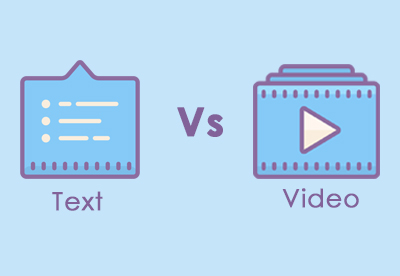 Visitors love to watch videos more than text, so create SEO optimized videos to rank higher in search engines and YouTube search as well. As the number of YouTube viewers are increasing, 2018 will be more of video content search.
Few other factors like adding visual content, publishing unique data, podcasts and promoting more comments on your site will be important in 2018.
An infographic on SEO in 2018:
If 2017 didn't give you a hit in your SEO strategy, you're not too late to start over again. You can apply these SEO techniques to rank your site higher and optimize it better!