SEO Tips and Tricks – A strategy for Niche Website
Getting traffic to your website is the outcome of good SEO which cannot be achieved overnight but with a continuous effort.
SEO has evolved as an indispensible tool for a business to rank higher in the search engines. For any kind of business be it niche or authority, following the latest SEO tips and tricks will assure success in the long run.
The advent of mobile phones, social media being ubiquitous and with the increasing number of people using them, competition among business also has become tougher hence SEO has become very vital parameter for Digital marketers. The changes happening in the SEO and, Google coming up with various new techniques for search results it is becoming a challenging task for a business to rank higher and maintain their existing ranking.
Websites which are niche should be more concerned about SEO techniques and should get updated on regular basis.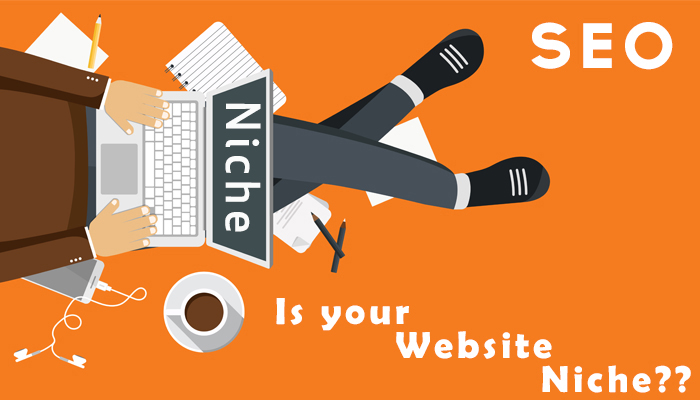 What is a Niche Website?
Niche refers to finding your ideal strength or position. In terms of a niche website it refers to providing information which is helpful and interesting to a group of visitors in search of a specific product coming to your site. In a Niche website the focal point is a group of people in a larger market who have a common interest.
Non niche sites like the e- commerce sites Amazon.com, MSN.com, Flipkart.com all focus on various areas which are not specific. Niche sites are the ones looking out for particular products like home appliances, flooring tiles, bus ticketing services and more, which are targeting on specific interest of people.
As per the statistics of Niche Website Blog niche websites can have 1000-10,000 visitors per month and can have 20-200 web pages.
For more info on what is a niche website visit What Is A Niche Website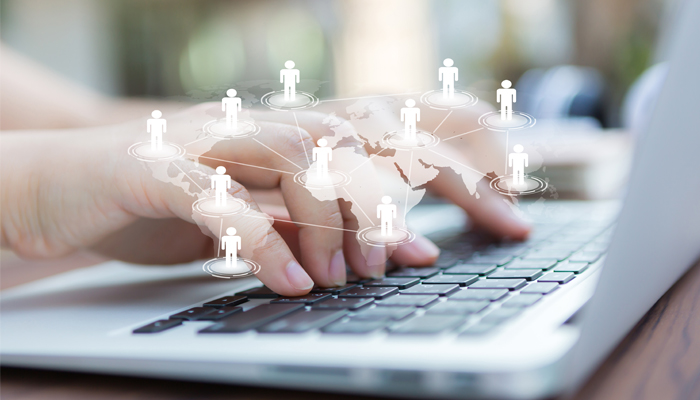 Why SEO is important for Niche Websites?
Search engine optimization is a protocol followed by websites in improving their search rankings. For a Niche website to rank higher you need to understand the importance of a well-planned SEO strategy.
To get more visitors to your website you need to be on top of the search engine results page.
Good SEO tips and tricks imbibed in a niche website like relevant content, keywords related to a particular business enhances the visibility of the site.
Sites which rank on the top in the search engines build the trust of the visitors.
When niche site is ranked on the top, it is more likely to be shared by people in the social media channels.
When there are competitors for a niche website, the one which is SEO optimized will have more traffic and sales.
SEO strategy for Niche Website (SEO Tips and Tricks)
Is a website enough for search engines to determine the important pages?
If you have a niche website, is your content relevant for search engines to crawl and find the specific answers for what your customers are searching for?
Here are a few good SEO tips and tricks which would help a niche website in ranking better in search engine results.
i. Create value rich content
Foremost for any good website, content is the king. Quality content is one where viewers dwell in most of their time reading the content and how much they interact by commenting, asking questions and chatting in your site.
Content for these sites should be particular to that search which can be in the form of articles, blogs, podcasts, videos, etc. If the content is creating immense impact then the visitors are bound to visit your site.
More than quantitative the information should be qualitative which invokes the interest of the readers in staying in the website for a longer time.
Create media rich content with high quality pictures and videos which helps search engines in crawling and ranking your website.
ii. The longer the content the better for ranking
As per the recent statistics the average length of a Google first page result is 1890 words. Longer content attract more backlinks, social shares and visitors. Having said so, Google ranks long content which is meaningful and of high quality.
iii. Incorporate appropriate backlinks
Adding links to your content from other sites are backlinks which is a determining factor for ranking. Backlinks solely builds the trust for your website. Search engines crawl highest on the sites with more number of valuable backlinks.
An advertisement of a store will not drive you to making purchases but, when a trusted friend tells that the store is worth for its products sold and the money spent we visit the stores. Similarly good backlinks to your content will build the trust of the viewers.
iv. Use keywords the right way
Selecting the right keyword for your content is very important. How to use these keywords is even more essential. Follow on page SEO guidelines to use keyword for better ranking. Keywords should be used in website as per On-page SEO. From SEO perspective Google ranks sites where keywords are naturally placed.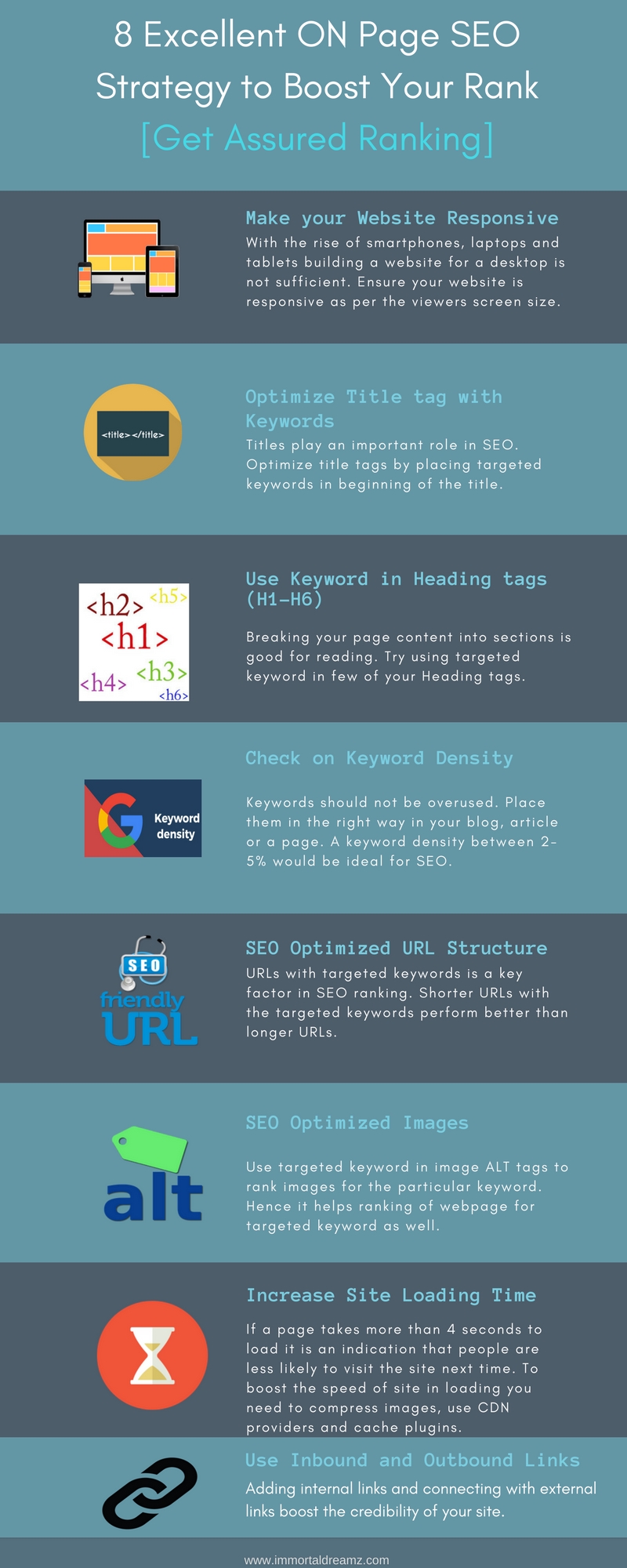 v. Keep track on the new SEO techniques
Today SEO is a continuous evolving technique. SEO is like the icing on the cake for a website ranking. Once you master the techniques of SEO you are sure to be in the good books of Google search engines. On regular basis you need to update with the latest Google algorithms.
vi. Responsive Designs
Today more of the websites are viewed in mobile devices. Google having mobile friendly update as a search algorithm and mobiles being the trending platform niche websites should adopt responsive designs.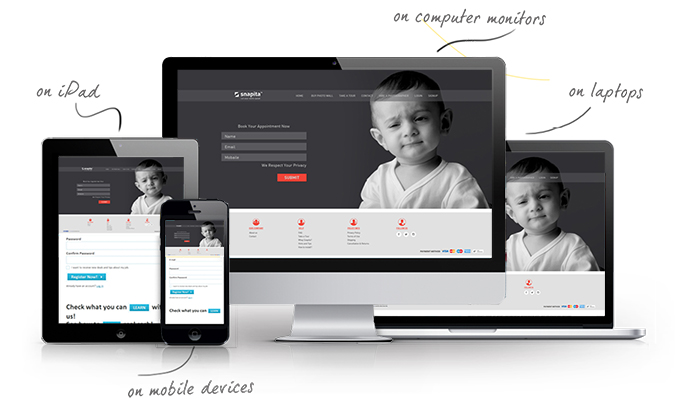 vii. Loading time for pages
Though you have a website with great content, if the pages take a long time to open then it's likely the visitors will back out from your site.
The time in loading a page is determined as an important ranking factor. To boost your loading time use plugins like the W3 Total Catch plugin, Speed booster pack plugin, WP Smush.it, P3 Profiler and BJ Lazy load (applicable for all types of websites).
viii. Update Content
Content needs to be updated regularly. Updating and adding fresh content like blogs, articles, and newsletters will rank your site better.
ix. Target on long tail keywords more than short keywords
Targeting website with short keywords takes long time for results to show up on first page of Google but by targeting Long tail keywords it becomes easier for ranking. Ranking a website with keyword 'SEO for website'' is tough to rank compared to keyword 'process of SEO for a niche website' as later is a long tail keyword with specific search.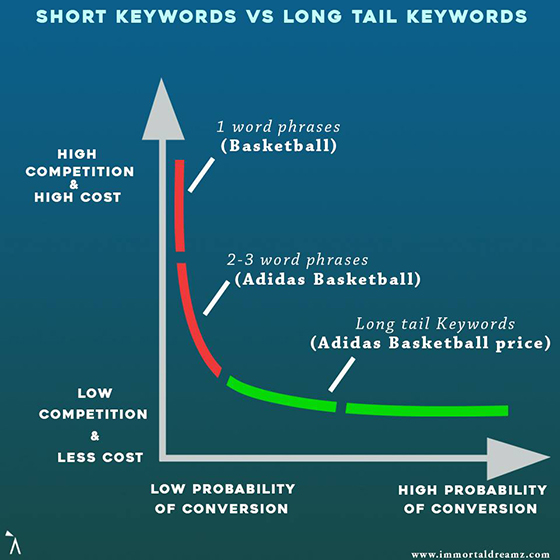 x. Observe your competitors
Have a keen eye on the strategy used by your competitors. Try and adopt new and fresh ideas in par with your competitors which would help in boosting your traffic and ranking in search engines. Use Ahrefs for better competitor analysis.
Major benefits of SEO for a niche website
With the world going Digital and online marketing an important strategy SEO has been a widely used marketing tool. Certain benefits associated with organic SEO services for a niche website is as follows:
Cost effective compared to paid ads as SEO targets users who are actively looking for your specific product.
Drives more traffic to your website as search engines ranks pages with good content, relevant keywords and SEO optimized sites.
SEO builds the trust of the people which helps in enhancing your brand visibility.
SEO offers better ROI than normal ads. In ads you buy visitors whereas clicks from SEO lead to better conversion rates.
An SEO optimized site helps the search engines to crawl better and increases the site usability where users get easy accessibility to information.
Now you may have an idea of how a Niche website can be ranked with these SEO tips and tricks.
Let's go ahead and develop our dream niche site the better way.