Social Media Advertising-Increase your Social Ad Pay out in 2017
Social media is emerging as the gigantic leader in the world of digital marketing with Facebook being on the top, 22% of the world's total population uses Facebook.
Social media advertising has steadily gained importance over organic advertising. According to analysts there is a global increase of 26.3% spending on social media ads in 2017.
As per Hootsuite statistics a whopping $113 billion amount would be spent on digital ads by 2020 in the United States alone.
Rank higher in Digital Marketing with social media advertising.
Social media has become an integral part of marketing strategy for any online business. Pull up your pockets and invest in social media marketing which would undoubtedly yield great results.
Social media is an impressive way in sending out your messages which attracts the audience to your brand or business.
According to The Content Factory depending on various factors like size of the business, service requirements and more professional Social media advertising costs can vary from anywhere from $1,000-$20,000.
In 2017, social media marketing has grown enormously with Facebook reaching 2 billion monthly active users. Every business should understand the need of social media marketing before investing on it.
Here is a Social media demographics 2017 as per number of users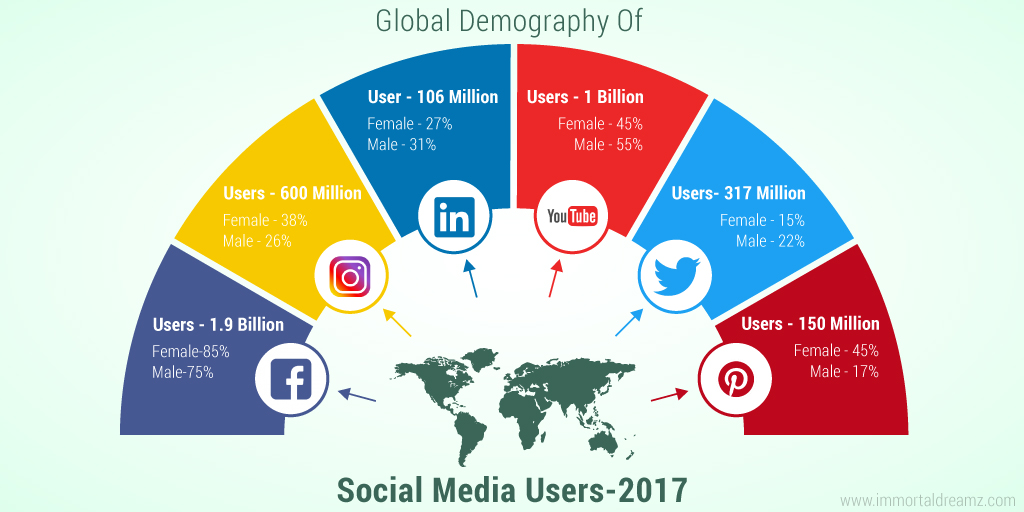 Traditional advertising is of course a great way of advertising but, paid social media marketing done the right way can boost your brand success.
But before that let us find out why is social media advertising important for a business?
1. Reach your target audience

Most of the internet users today are glued to social media. You can target your audience in an effective manner on social media, be it Facebook, Instagram or Twitter and reach to more targeted audience across the globe.

2. Budget friendly
Social media advertising costs are lesser as compared to traditional advertising. Gauge the demands of your audience and cautiously invest in advertising your product/service, finding more new customers, making your audience visit a landing page. You are free to control your budget.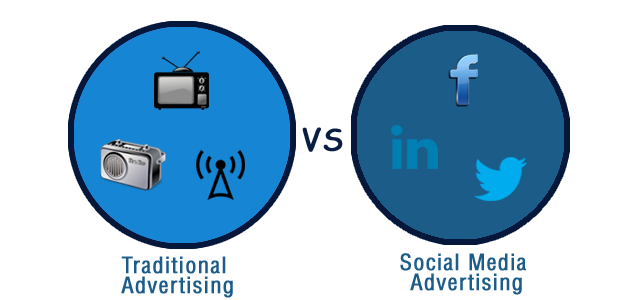 3. Boost your Brand

Every brand today is surrounded by competitors. To enhance your brand awareness, just having posts or sharing content will not be enough, you need to up your paid social ad to reach out to wider audience. This will help in building your relationship with your existing customers and also accessible to new customers.

4. Step-up your SEO Ranking

Search crawlers are always on the move searching and ranking sites with more traffic. To be the choice for SEO, you need to be the choice of the audience first. The more the traffic is generated through social media the higher would be the SEO ranking. According to Social Media Examiner 58% of marketers who have been using social media for a year or more have seen better search engine rankings.

5. Increases sales and ROI

Paid Social media advertisement has increased the sales and ROI. Social media advertising is one of the best platforms to promote your product which encourages your potential buyers to make a purchase. You can also find new customers in way of marketing by joining new groups related to your product which in turn is great for better ROI. Studies show that 84% of CEOs and VPs say they use social media to help make purchasing decisions. Paid social helps in analyzing your social media ROI and shows the return derived with the amount spent by you.

6. Up your conversion rates

The more a business or brand is visible, the more likely it increases conversions. Online being the major platform for users, social media marketing is vital for businesses today. Marketing on social media helps business to interact with people directly rather than companies. When a business is interactive by posting blogs, comments, various forms of content on social media will enable the customers in visiting their sites which in turn boosts conversions.

7. Get to know your audience

Social media is the best place to know what your audience is searching for. Social media helps in understanding your business and accordingly through various social media analytics tools understand your social media demographics. 71% of consumers who have had a good social media service experience with a brand are likely to recommend it to others.

Learn more on social media advertising in: Hootsuite

According to We Are Social the global social media users for 2017 is 2.80 billion.
Let us delve into ways in executing successful social media advertising.
Social media advertising is used by various big and small businesses today but planning the right kind of social media advertising strategy is very important.
Understand your business goals and execute the best social media marketing strategy which would keep you ahead in the competition and make you earn more revenue from your business.
Steps which would help in executing successful social media advertising:
1. Prioritize your goals

Understand the objectives and goals that you need to achieve through social media whether it's exclusively for brand awareness, traffic generation, engagement, Lead generation or conversion.

2. Understand the working of different social media

Different social media channels are good for different purpose. They have different audience type as well. So to gain more customers and keep them engaged a business needs to understand marketing strategy of different social media channels. Jumping directly without taking time to understand the pros and cons of social media advertising will not fetch results.

3. Target Audience

Trying to find the right audience for a business is a difficult task. Selecting the audience, their demography and sharing the posts as per their taste is important.

4. Choosing the perfect Ad

Once your goals are deciphered, choosing the correct content in your ads as there are various types of paid advertising are available and a particular ad works for a particular brand. Research on whether text based or video based ads are more popular.

5. Renew the content

Analyze your ads in social media and curate content accordingly. Content which is new and fresh keeps your audience engaged and attracts their attention. Be confident and creative in creating content for social media advertising.

6. Optimize your Social Ad Bidding

Optimize your bidding strategy so that you will avoid paying more for reaching out to your audience. In the beginning start with minimum bid so that later, based on your ads performance it can be changed.

7. Keep a Track for better ROI

Keep a track of how your audience is interacting with your ads. Check the impressions you are receiving, clicks you are getting, call-to-action etc. If any factor is under performing, you have to improve in that area for getting maximum profit.

8. Mobile Optimization

The number of mobile users has increased exorbitantly today. People search more on their smartphones which calls for optimizing of social media ads on mobile devices. 2.56 billion global mobile social media users, equaling 34% penetration; globally with 1 million new active mobile social users added every day (We Are Social stats.)

9. Add visual content

Visual content adds more value to your content. Adding a video to your social media posts gets more hits and keeps your audience engaged. Moving image gains more importance than still images. According to HubSpot Visual content is more than 40 times more likely to get shared on social media than other types of content.

10. Renew the content

Analyze your ads in social media and curate content accordingly. Content which is new and fresh keeps your audience engaged and attracts their attention. Be confident and creative in creating content for social media advertising.
Conclusion
Social media advertising being one of the important gateways for the prosperity of a business is going to be one of the indispensible medium for any online business. The objective of social media management services in a business is to drive the right kind of message which attracts more customers and add to the growth of the business.
I'm sure this information would give an understanding on social media advertising. Get in touch with best digital marketing agency in Bangalore for more details.